A Common Solution
The time is right to refocus the dialogue on practical action and solutions in the water sector. A process is needed, bringing together leaders in the industry and facilitating real on-the-ground initiatives to bring our industry to its full potential.
The Global Water Leaders Group aims to initiate this process through its common solution programme. A working group of members, together with management consultants McKinsey and selected experts, will be developing a compelling take-off narrative for the industry. This will help structure the dialogue on actions, and establish a practical approach to transformation.
The Future of Water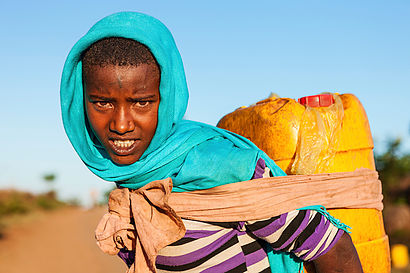 Let's start by imagining the water sector in 10 years' time. Does it have to be the way it is today, or can it be different?
Looking across at the transformation that has occurred in other industries - energy, telecoms, healthcare – we know it is possible. But we need to ask:
How will it attract the investment it needs?
How will it attract the talent it needs?
How will it operate like a modern service industry?
How will it use technology to drive performance?
How will it be a good steward of natural resources?
How will it meet the needs of all its customers?
These are challenges that are common to all water utilities and agencies around the world, and there is a common solution which can help accelerate the evolution of the industry.
​
No dissipation of energy
Achieving change in the water sector is a huge challenge.
With their huge fixed asset bases buried beneath the ground, water utilities possess tremendous inertia – inertia which often dissipates the momentum for change.
The programme adopted by the Global Water Leaders Group must defy the nature of water infrastructure in order to succeed.
Fortunately the world is changing in our favour:
Climate change is being felt first through the world's water systems: this has helped push water towards the top of the global political agenda.
This is the moment for infrastructure investment: there is a pressing need for water services to catch up with economic growth in emerging markets, while in mature markets, infrastructure provides both a route to rebuilding economic growth and a dependable investment proposition.
The technology is there: smart water networks, advanced membrane technologies and designer biology could revolutionise productivity in the sector - but only if they are allowed to.
The public is becoming less tolerant of sub-standard services: water may be a monopoly where customers have to take what they are given, but a generation has grown up which expects better service because they are getting it everywhere else.
The environment matters more: the way we handle our wastewater matters not just because people expect the environment to be protected, but also because we live in a resource-constrained economy, and wastewater can be as much a resource as a cost.
Be Part of It
The ingredients are there to tell a better story on behalf of the water sector. One which is about performance, customer service, environmental stewardship, and accellerated investment.